1. Badges
Reward your customers with badges for special actions:
Filling profile information
Friends invitation
Mobile app install
Completed purchases
Email subscription
+400 other actions
Some actions are available just after the registration. Other actions can be easily created using a special SailPlay interface!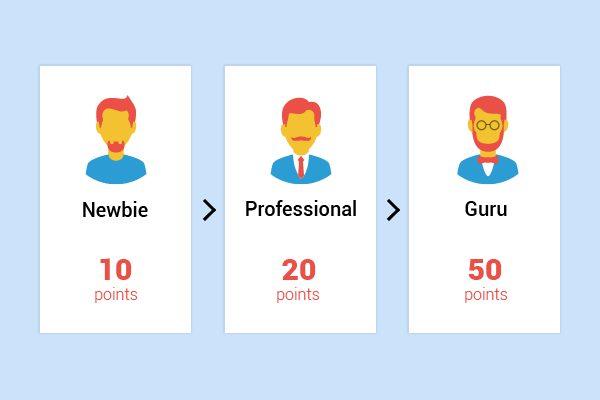 2. Quests
Use composite quests to motivate customers to make more rewarding actions or to learn how your service works.
Quests in SailPlay Gamification consist of a sequence of actions. Actions can be simple (fill profile information) or composite (e.g. invite friends and like our Facebook page).
3. Email notifications
Built-in notification tool allows you to automatically send to your customers notifications about received badges and next steps from a quest.
Notifications let your customers know about received rewards, not only when they are on your website, but also when they are checking their mailbox.
All Emails are optimized for mobile clients to effectively communicate with your customers even when they are on the way.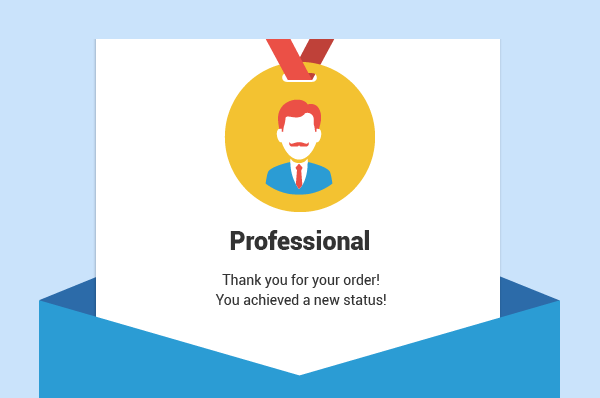 4. Website hints In progress
Create website hints to help your customers use your website.
Website hints usage makes your customers familiar with your service that increase conversion rates and number of orders.
5. Leaderboard
Build competitions, reward your customers to motivate them to make more purchases, invite more friends and be more active in social networks.
Customers can earn bonus points for purchases, friends invitations, posts on social networks and any other additional actions.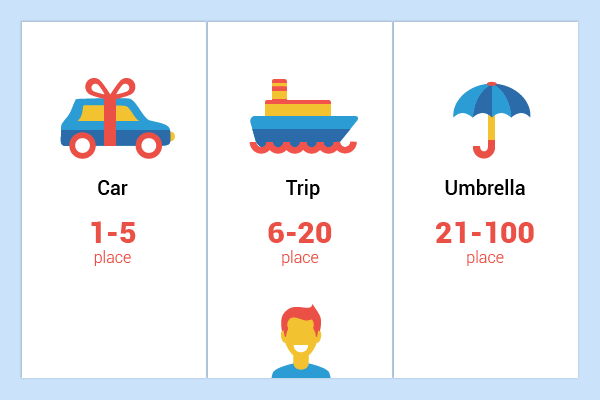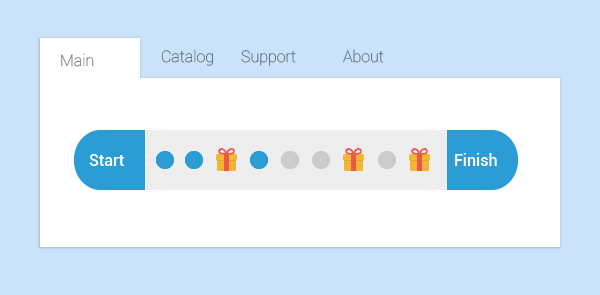 6. Progress visualization
Visualize your customers' progress by showing interim targets and achievements.
With a clear understanding of the current status and bonus points needed to achieve goals, customers are more interested in completing additional actions.